MeasureColor v3 Software
MeasureColor software is a make ready tool and a process control tool that interfaces with popular measurement device hardware (not included). The software runs through a web browser, is entirely flash based and can be used for all presses at single or multiple locations. If you are serious about color compliance to printing standards and process control you need to see the power of MeasureColor.

MeasureColor is a fully database driven system where every user automatically works with the common color standard information including references, spot colors, jobs, and tolerances. There are no separate files to load or save nor is there the need for exchanging data between multiple third party applications. Everything is automatically stored on your server and managed by you. The quality information is therefore available to all users of the system, anytime, anywhere.
MeasureColor software features advanced color technologies to help you meet your customer's required print quality. It is the first product to successfully calculate the dry back effect of inks on paper and give you clear guidance how to properly correct color using our industry leading ChromaPlus Technology.
The user interface is very graphic and very easy to learn and use. To experience the product first hand, please contact CMG to schedule a one-on-one WebEx demonstration.
Also, read more about MeasureColor on our blog by clicking here!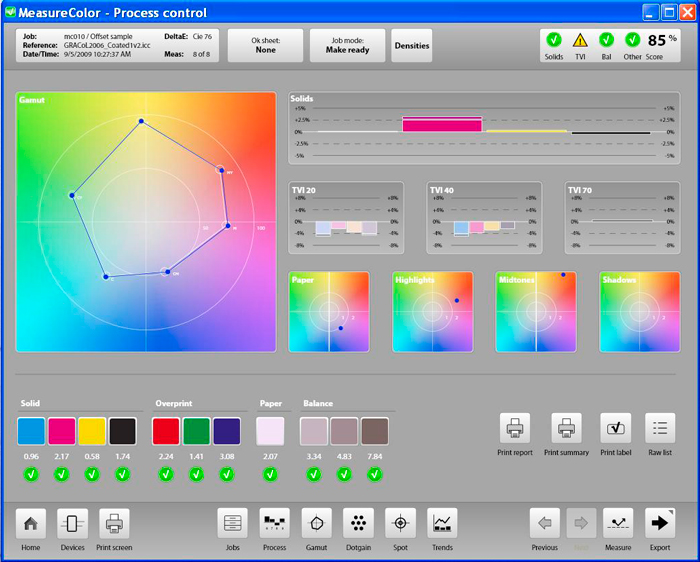 This is the screen you would see for a proofer or digital device using the IDEAlliance Digital Control Strip.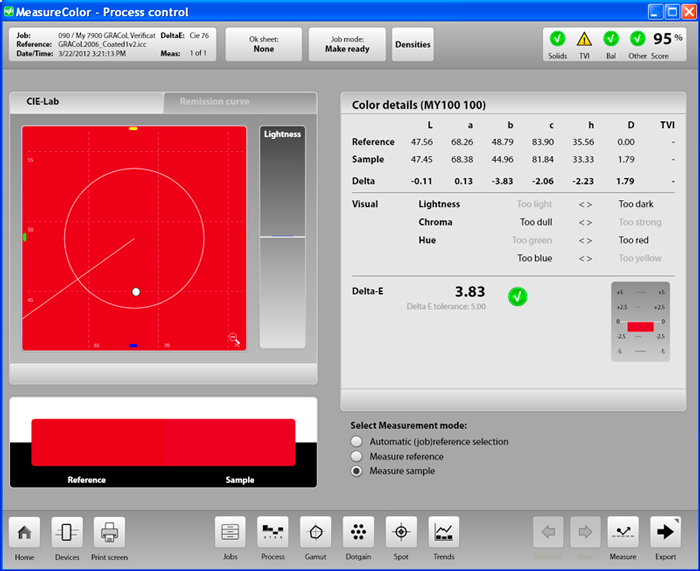 This is the screen you would see for an indivdual process or spot color.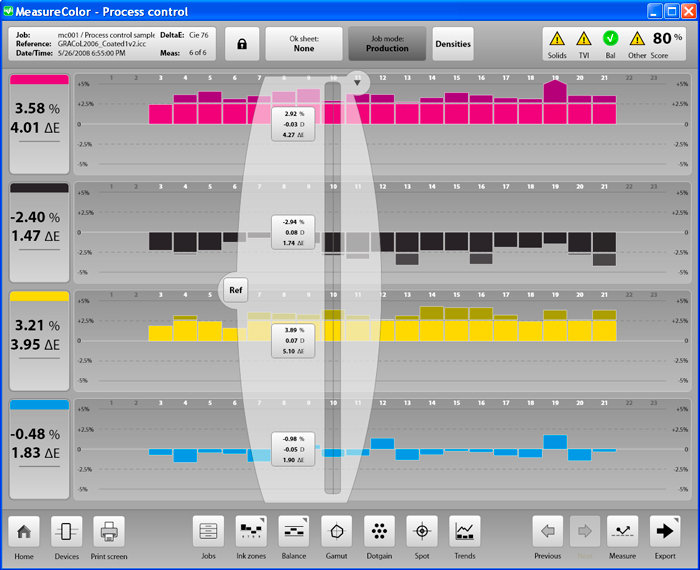 This is the screen you would see during make-ready on an offset press.